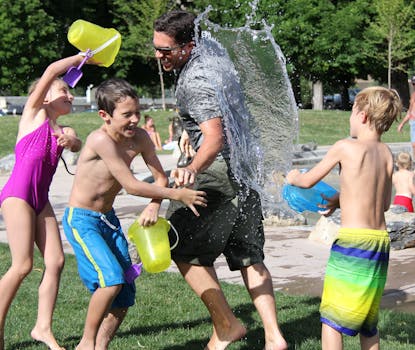 When was the last time you dined out with your family? Once kids start to have a life of their own or your workload starts piling up, it becomes harder to gather everyone around. But no matter how busy everyone gets, sharing a meal together should still be a part of your routine as a family.
After all, there are a ton of family-friendly restaurants in Singapore. So when it comes to choosing a place to go, you won't run out of options. All types of eaters will have something to indulge in. Plus, you can go together anytime of the day, from morning or evening.
If it's that tough to go out and eat with your family, remember that you'll also get to enjoy benefits from doing so.
A time to connect with each other. Since everyday can get so jampacked, you may not always have the luxury to stay awhile and just talk to your siblings, parents, or anyone at home. But when you're sharing a meal together, you get the opportunity to sit down and relax. From deciding which food to order, waiting for it to be served,  eating and relaxing afterwards, you get to share conversations with your loved ones. This is also your chance to give your attention to a member of the household and make them feel loved, valued, and appreciated. Listening to how a loved one does these days and sincerely offering your support and encouragement goes a long way to boosting their confidence.
Passing on manners to little ones. Mealtimes also give the elders the opportunity to pass on good habits to the little ones. Kids learn best from adults they spend time with. Even without a word, they're sure to pick up something from you, just by observing the way you behave. When you practice good manners which they in turn imitate, you can feel confident knowing they'll behave well with others too. You don't want to criticize others or gossip over meals, with the kids hearing everything clearly. Just the simple habit of keeping the environment positive and light during meal times already helps a lot.  More so, keeping the vibe warm and loving.
Enjoying nutritious food. When you're dining outdoors, you don't have to do the food preparation yourself. You can choose from the wide variety of healthy kid-friendly meals to set meals. This works in favor of  those who may otherwise turn to easy to cook, but not that nutritious. You also get the chance to teach your little ones about choosing healthy food when dining out. You may even encourage them to try and eventually love vegetables. You won't always eat out anyway so you might as well help everyone pick a great item from the menu. Something their tastebuds and overall health would be thankful for.
The best family friendly restaurant in Singapore is one that offers menu entries for kids and picky eaters. This will  ensure that everyone enjoys a great time and of course, that you get the best value for your money.  Make it a habit to dine out with your family every once in a while!